Penzance offers beautiful surrounding for getting fit and healthy, and the best of them don't even cost a penny. Cycle along the hundreds of miles of specially designated paths, including the stunning Penzance to Marazion cycle path. Take a brisk walk along the cliff tops or the public footpaths through the countryside.
If you fancy something a bit more vigorous and with a few more facility's, Penzance also offers the latest in fitness equipment and classes. Be it one-on-one help with achieving your fitness goals, or learning a little self-defence, the perfect training is available in town.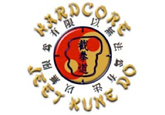 - Hardcore Jeet Kune Do
Hardcore Jeet Kune Do Southwest offer lessons in the martial art, as practiced by Bruce Lee, in a safe and friendly environment.
Classes cater for all abilities and will improve fitness, relieve stress and increase flexibility and self confidence. Find out more.
- Touch Gloves Muay Thai Kickboxing (07974 333489)
Branwells Mill, Penzance, TR18 2LQ
Read more information about Touch Gloves
- Penzance Leisure Centre (01736 874744)
St Clare, Penzance
www.leisurecentre.com/penzance
- Penzance Gym Club (01736 350409)
Penzance Leisure Centre, Penzance


www.penzancegymclub.co.uk
- Oxygen Health Club (01736 333831)
4 Market Jew Street, Penzance
More Information about Oxygen Health Club
- St Ives Leisure Centre (01736 797006)
Trenwith Burrows, St Ives
- Samurai Karate Cornwall (07706 797562)
See website for details of class locations
www.samuraikaratecornwall.co.uk
- Penzance Aikido Club (01736 719118)

- Penzance Judo Club (01736 710464)

- Penzance Karate Club (01736 842595)

Sponsor
- My Protein


The internet's cheapest supplier of sports supplements and health foods. Upto 75% cheaper than the high street. Use code MP28152 during checkout to get 5% off your first order - www.myprotein.co.uk